Learning Elixir Better Through Collaboration and Giving Back - SLIDES - Code BEAM SF 2018
Slides can be found here (opens in pop-up).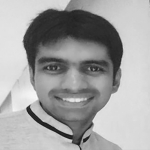 Author
Mohnish is a programmer at MoneySmart and also a people person in general. He cares about things like code as a craft, diversity, inclusiveness and empathy. Away from work, he's an open source contributor, blogger, an ex co-organizer of Bangalore Ruby User group meetups, a yoga practitioner, an explorer and just someone who enjoy's his walks.