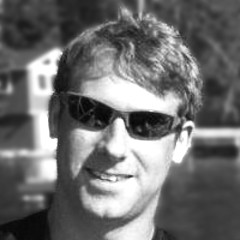 Jesse Gumm
Nitrogen Project Lead, Co-author of Build it With Nitrogen, Founder of BracketPal
Jesse has been the project lead for the Nitrogen Web Framework since 2011, after Rusty Klophaus, the project's creator stepped down and passed the reins to him. He is also the creator of the qdate library for date and timezone management.

He co-authored the recently published book Build it With Nitrogen: The Fast-Off-the-Block Erlang Web Framework with Lloyd R. Prentice.

Jesse is the founder of BracketPal, a beach volleyball focused league and tournament management system which was acquired by SportsEngine (an NBC Sports Company) in 2017. Prior to that, he founded DKPSystem.com, a guild management system for World of Warcraft and other MMORPGs.
Past Activities
Daniel Widgren / Niclas Axelsson / Jesse Gumm
Code BEAM V Europe
20 May 2021
14.20 - 15.00
Fireside chat about Nova and Nitrogen
The leads for one of the oldest and one of the newest Erlang web frameworks discuss each project's vision, their experiences, and making Erlang appealing to wider audiences.