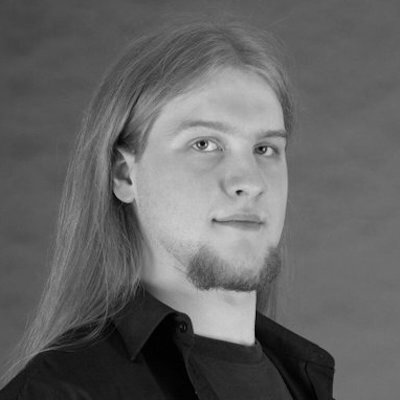 Piotr Nosek
Software Architect @ Erlang Solutions
Erlang has been Piotr's the first and only love in the professional life for 9 years already. While not implementing new software for Santa's factory, he usually helps in building various chat systems.
His specialisations are XMPP and mobile communication and he is an experienced member of MongooseIM server team. He enjoys daily standup candies, looting legendary weapons and annoying peer developers with code reviews.
Upcoming Activities
Piotr Nosek
Code BEAM Europe 2022
Tutorial/
18 May 2022
10.00 - 14.30
Practical Dialyzer
LOCATION
In Person
TRAINING DESCRIPTION
The first part of the training will cover the basics of Erlang types and the ways to specify them in the code. The main course is the workshop, where trainees will configure and run Dialyzer in their sample projects. Then, we'll fix together a real world code, broken beforehand on purpose by the helpful trainer.
DURATION
4.5 Hours
TRAINING OBJECTIVES
Gain knowledge how to properly write type specs and understand even the most puzzling Dialyzer output.
TARGET AUDIENCE
Every Erlang developer that wants extra layer of checks in the project or simply feels intimidated by the Dialyzer output.
Past Activities
Piotr Nosek
Code BEAM Lite Virtual
03 Apr 2020
16.35 - 17.00
Don't let Santa Claus crash!
Every year thousands of developers participate in the Advent of Code event. It involves 25 programming tasks with Christmas-related backstory. Majority of solutions is implemented in popular languages, such as C, Java or Python. However, can we save Santa Claus with Erlang too? What language aspects make it easier or more difficult to solve the riddles that entertain geeks all around the world?
OBJECTIVES
Present Erlang and BEAM advantages in an entertaining but unusual application.
AUDIENCE
All Erlang and BEAM enthusiasts that believe in the magic of Christmas.
Emanuela Damiani / Gianluca Padovani / Torben Hoffmann / Piotr Nosek
Code BEAM Lite Virtual
03 Apr 2020
18.05 - 18.35
Working Distributed - a panel discussion
Remote working has been forced upon us. In this panel we will discuss some of the experiences with remote working – both from the perspective of right now and from before Covid-19. Not all the tricks that worked previously are any good now – the question is how to start overcoming the hurdles and find a way to become productive again.
Konrad Zemek / Piotr Nosek
Code BEAM STO 2018
01 Jun 2018
16.15 - 17.00
Global scale messaging
The talk will explain one of MongooseIM's new features - Global Distribution. What is the use case it implements? How does it compare with standard XMPP intercluster routing? And most importantly - why does this extension work so well, thanks to Erlang!
OBJECTIVES
Promote transparent approach for routing XMPP packets between data centres.