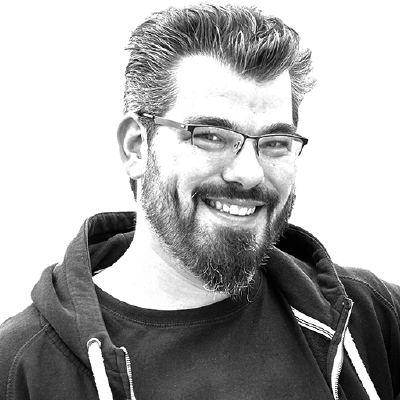 René Föhring
Head of Product Development @ 5Minds
René started thirty years ago with GW-BASIC, landed his first job with 17 using VB6 and later paid his first rent in Rubies. He thinks Erlang/BEAM is the most underrated ecosystem in technology.

In the last twenty years, he has been very fortunate in getting to know every aspect of creating great software products.
Past Activities
René Föhring
Code BEAM Lite Amsterdam
28 Nov 2019
14.50 - 15.30
Credo: Your Team's Robot Mentor
Credo is helping Elixir developers around the world to get into the BEAM ecosystem. But Credo also helps more senior team members to onboard more junior ones and enables teams to develop a shared understanding of Elixir.
In this talk, we will make a deep dive into how users can create plugins and custom checks to level up their Credo experience, how Credo's execution model works and how Credo excels at integrating itself into existing workflows as well as integrating other tools into its own analysis.
OBJECTIVES
This talk aims to show how analysis tools can be perceived as digital mentors rather than gatekeepers.
AUDIENCE
Developers interested in mentoring and code quality
René Föhring
Code BEAM Lite Berlin
11 Oct 2019
11.05 - 11.45
Credo: Origins
Credo has been an incredible success thanks to the Elixir community reporting bugs and more than a hundred code contributors helping to shape a different kind of analysis tool for the last three years.
Credo is all about code consistency and teaching those using it, treating them as humans instead of just spouting, "You are doing it wrong!" This effort to empower the user has culminated in the release of 'Credo Plugins,' which finally gives users the power to teach each other. In this talk, we will have a look at the unique approach Credo takes, how its main features came to be and how some lesser known features can help you level up your Elixir game.