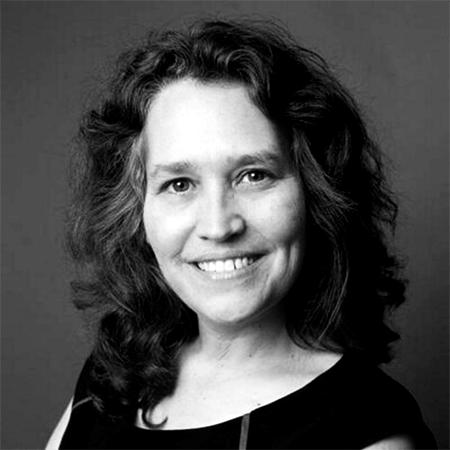 Sarah Allen
Co-creator of Adobe After Effects/Shockwave Flash Video
Around the time that Erlang was being invented, Sarah was coding in C for 3D computer graphics. She applied concepts of 3D modelling and animation in her first startup, creating After Effects to let artists control how two-dimensional video changes over time and space. In the mid-90s, she joined Macromedia to learn about the Internet, on a project code-named Shockwave and later transitioned to creating software that enabled communications with the Shockwave Multiuser Server and Flash video.

Throughout her career, Sarah has leveraged deep experience in one technology to create innovation with the next. She believes in learning by teaching, even or perhaps especially for things that she has recently learned. In parallel with her technical work, Sarah has created programs to increase the diversity of the tech industry. In 2009, she co-founded RailsBridge, which became Bridge Foundry in 2013. Just last year, ElixirBridge was formed and she volunteered at their first workshop, learning and teaching Elixir to programmers who are new to the language.

Sarah is an avid polyglot in programming and human-spoken languages. She speaks English, Spanish, German and is learning Japanese and a little Mandarin.
Past Activities
Sarah Allen
Code Mesh LDN
08 Nov 2019
11.25 - 12.10
A landscape of unintended consequences
Increasingly, software is connected to the internet. How do we design software that will do what it was designed to do without making humans and connected systems vulnerable?
Sarah will share lessons learned from Shockwave and Flash, and the kinds of modern exploits that ought to keep you up at night, along with both modern and time-tested techniques that every developer should know.